WIN with Victoria Leisure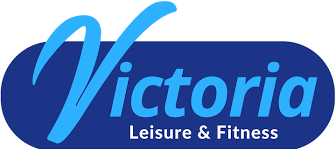 Here at Sandgrounder Radio we've teamed up with our friends at Victoria Leisure & Fitness on the Promenade in Southport to celebrate the opening of their new Steam room, new Sauna and the arrival of two fabulous hotbeds.
To celebrate, we're giving FIVE lucky listeners the chance to win a whole week free use of the facilities including an induction programme to either the Ladies Only Gym or the Main Gym.
PLUS... one of these winners will then go into the draw for an upgrade to a whole month, and be able to bring a friend, partner, or family member also on their visits, who must also register at the start of the month.
We'll be announcing who our FIVE lucky winners are on Tuesday morning at 8.30am
Listen to Brent on the Breakfast show
T & C's
You can have two different attempts at your estimate.
Your answers need to be in metres and centimetres e.g. 5 metres, 35cm or 5 metres 0 cm.
We've given you a range of 3.5 metres to estimate within, and the 5 nearest attempts to the correct answer will be our winners.
The correct answer lies between 17metres 25cm, and 20 meters 75cm, and the exact measurement will be as provided to us by Victoria Leisure Club.
Wednesday 25th August 8pm for the last entries.
Each winner of the main prize including nominated friend, partner or family member , agree to complete a 3-minute survey (this can be anonymous) on how they have found the facilities and the service given during the Free prize week or the Free prize month.
Victoria Leisure Club (Saltarch Trading Ltd) have the right to alter any of the prizes, or date of use.
Winners will be notified by the contact details provided, but if contact cannot be established, the prize may be allocated to the next nearest entry after 7 days of the closing date.
No cash alternative is available.
Competition is not open to family members of any Victoria Leisure staff.
Prizes can only be transferred by written request stating the reason to Victoria Leisure. They cannot be existing members of Victoria Leisure.
You can find out more about Victoria Leisure, HERE