St Annes International Kite Festival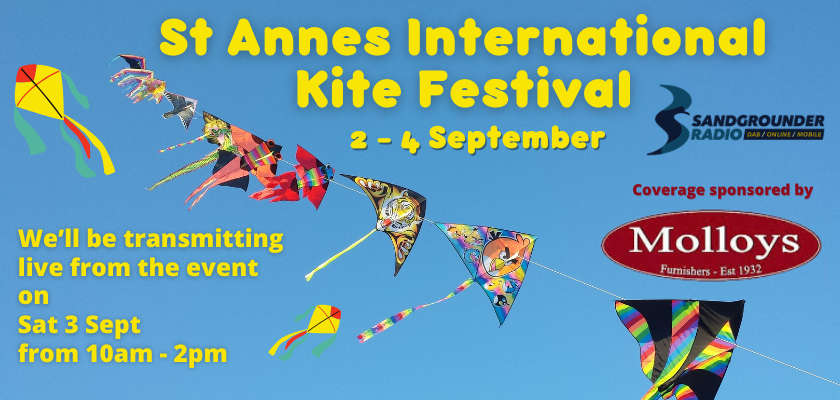 Here at Sandgrounder Radio we can't wait for the 2022 St Annes International Kite Festival
On Saturday 3rd September we'll be broadcasting LIVE from St Annes Beach soaking up the atmosphere and telling you all there is to know about this years festival.
We'll see you there!
MORE DETAILS ABOUT THE FESTIVAL
The St Annes International Kite Festival is back for 2022.
Taking place on St Annes Beach, this free event becomes more and more popular each year.
Featuring Kites of all shapes and sizes from all over the world.
With Stalls, Fun Fair Rides, Bouncy Castles, Donkey Rides and Live Entertainment, this is the perfect day out for all the family.
The St Annes International Kite Festival takes place from 2-4 September and on Friday 2nd September join them for their very special illuminated Friday night flying.
See more information HERE