Queenscourt Winter Raffle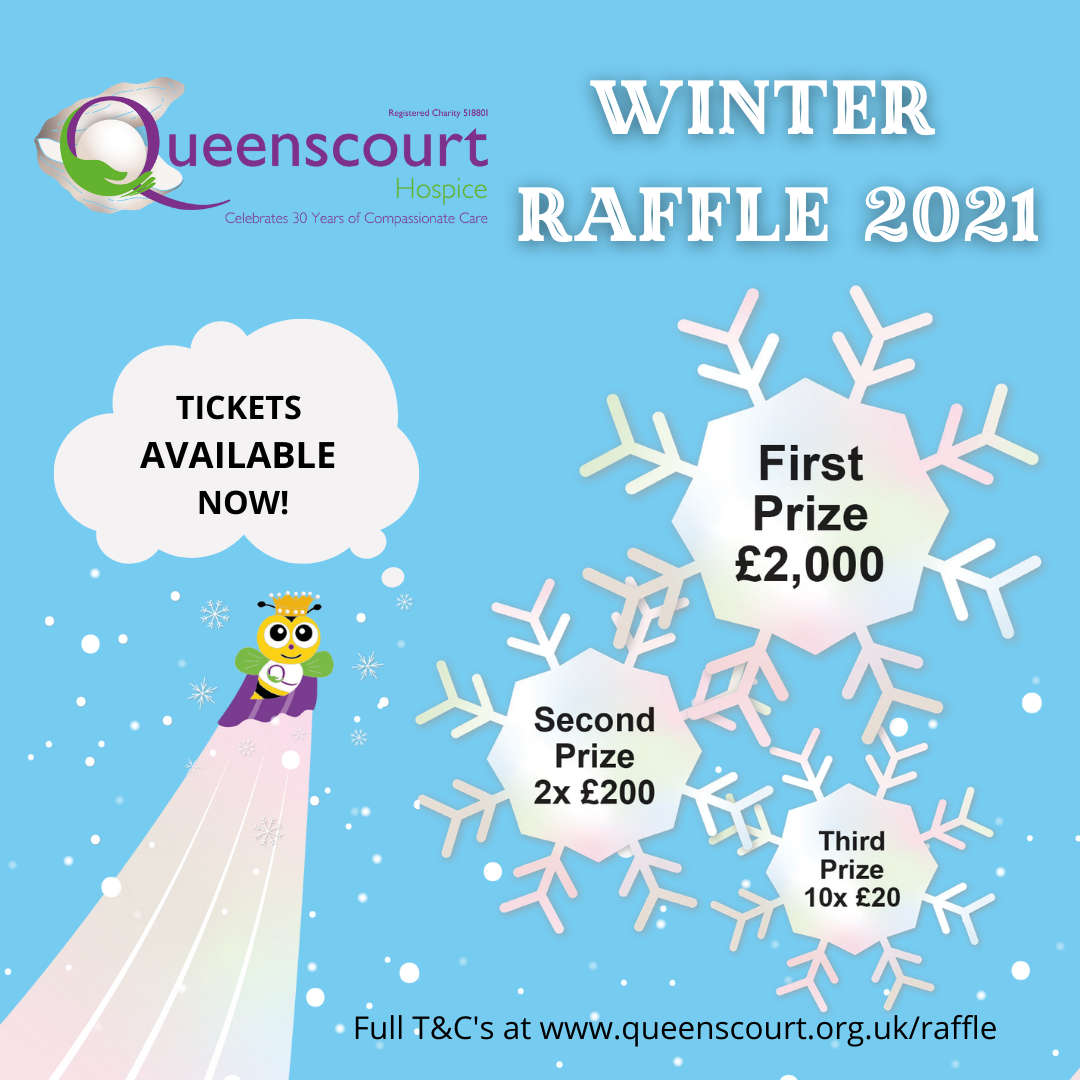 Queenscourt Hospice have launched their Winter Raffle!
Tickets are now available online and this year they have some fantastic cash prizes including a top prize of £2,000, which would brighten up anyone's Christmas!


The draw takes place on Wednesday 8th December 2021.

Could you be a lucky winner? There are 13 Winter Raffle cash prizes to be won, worth a total of £2,600.
So if you want to be in with a chance of winning a fantastic cash prize then visit www.queenscourt.org.uk/raffle

You have to be aged 18 or over to play and the full terms and conditions are available on our website.

The closing date for entries is 5pm on Friday 3rd December.

You've got to be in to win it!