Nominate your School Superheroes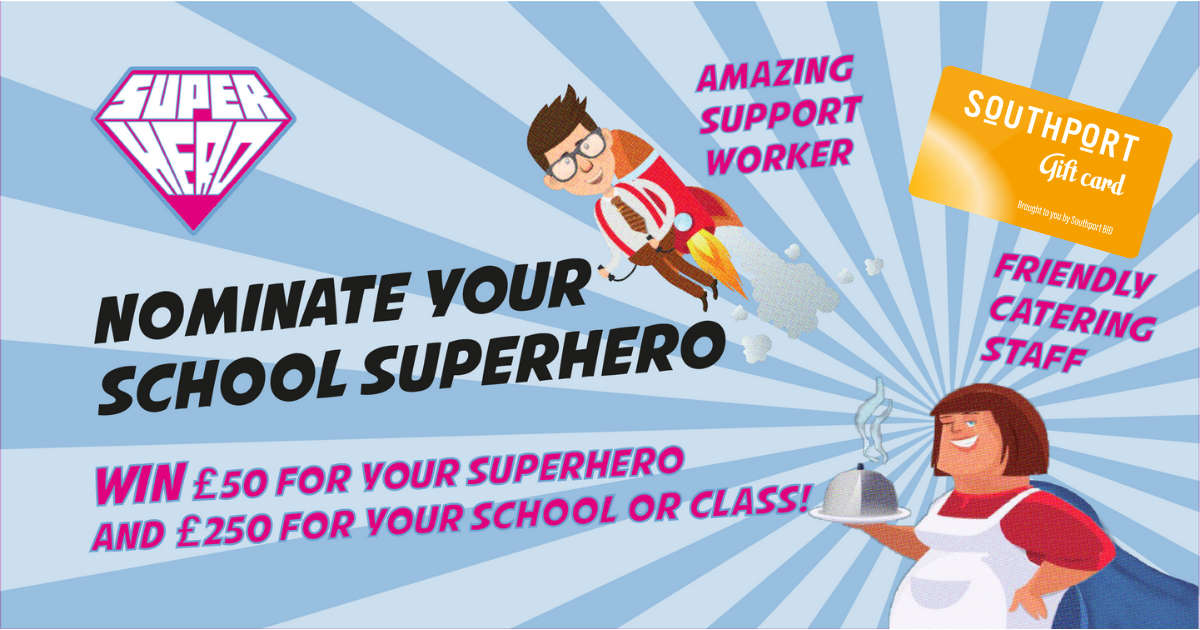 Families in Southport are being asked to nominate their school superheroes who have made a positive contribution to their school community.
Southport BID, which is behind the Southport Gift Card, is driving the initiative to see school superheroes in the town rewarded for their efforts, as part of a national campaign by fintech Miconex.
One school superhero will receive a £50 Town and City Gift Card for their choice of over 60 schemes around the UK and Ireland, including the Southport Gift Card, with their school or class receiving a £250 cash prize.
See more details HERE