50:50 chance to win with Victoria Leisure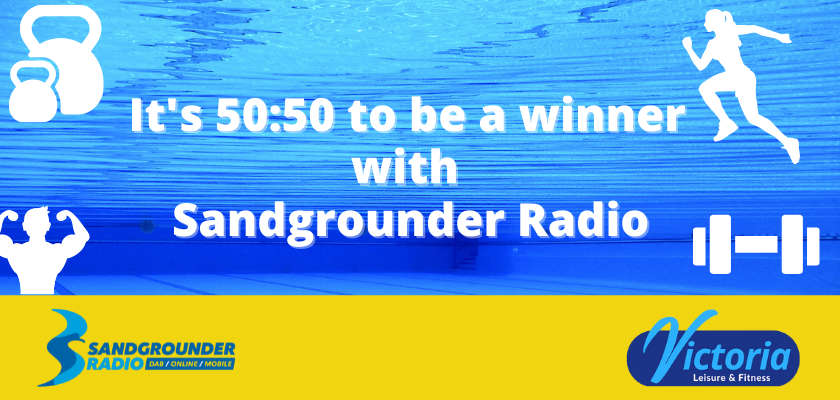 Coming this summer we'll be doing another competition run of '50:50' with Victoria Leisure clubs '50 : 50' split payment promotion.
You'll have the chance to win over £200 worth of membership for 6 months using the Pools, Hot
Spa Facilities, plus fitness classes and use of their 3 gyms.
All you have to do is answer 10 questions on air
But to make it simple we give you a '50: 50' answer to the question and you have to choose which one is the correct answer each time.
So you have a 50:50 chance of getting it right!
REGISTER BELOW FOR YOUR CHANCE TO BE A WINNER
See our general competition terms and conditions here
See our privacy policy here